vampirebettie
I decided i didnt really feel up to writing out a story but i did want to share the lives of my Legacy families. So here is the first for my new neighborhood. When i have more time i will sit down and write out an awesome story :)
The following is a simple and brief description of the events so far in Isadora's life.
* note i really didnt have any intention of using my legacy posts for my artistic edits, sooo the images posted in these are just simple enhancements*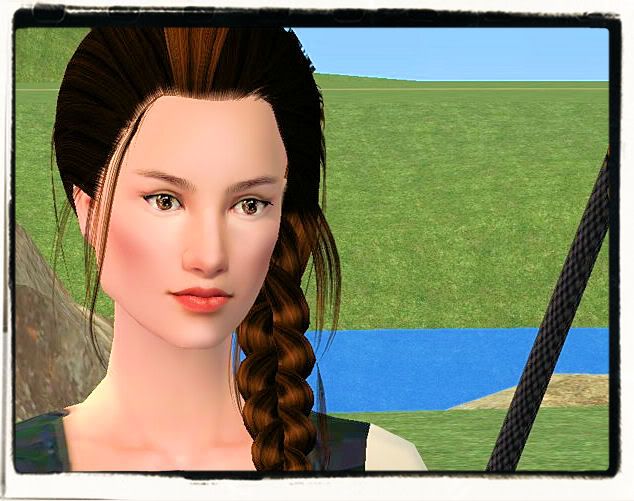 1. This is Isadora Bellecouer. She is a family sim with the LTW of Having 6 Grandchildren. Isa has brown hair and brown eyes and is a little on the shy side.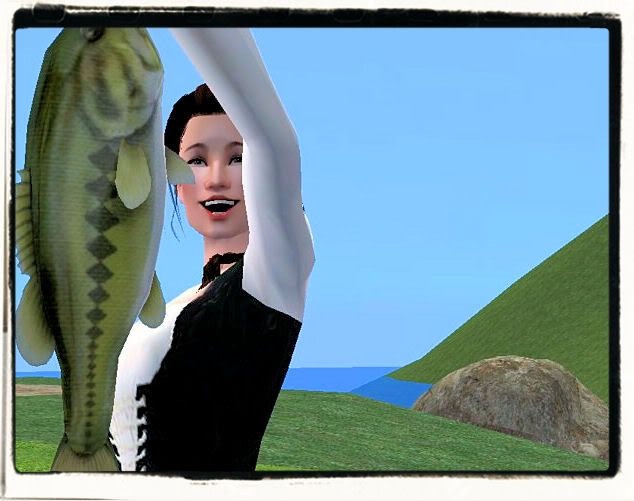 2. Her first day into her legacy i had her fishing in the pond by her garden. She managed to catch one. I didnt allow her to cook it seeing as she didnt have any cooking skills and would only burn it. Instead i had her put it away in the fridge :)
She spend the rest of the day getting to know the townies that had stopped by to greet her.
Day 2
1. Isa only seems to be able to prepare a few food items. She keeps burning everything else. I really hate to see that sad look on her face after she ruins a meal, especially when shes already starving.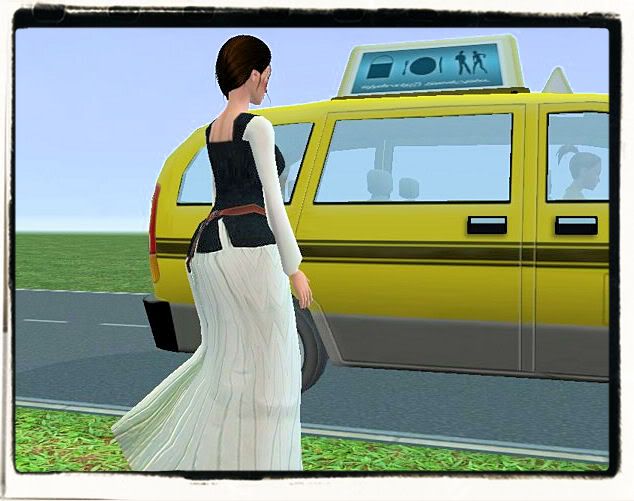 2. i had Isa finish up her lunch quickly because she needed to be heading to town in search of a potential husband.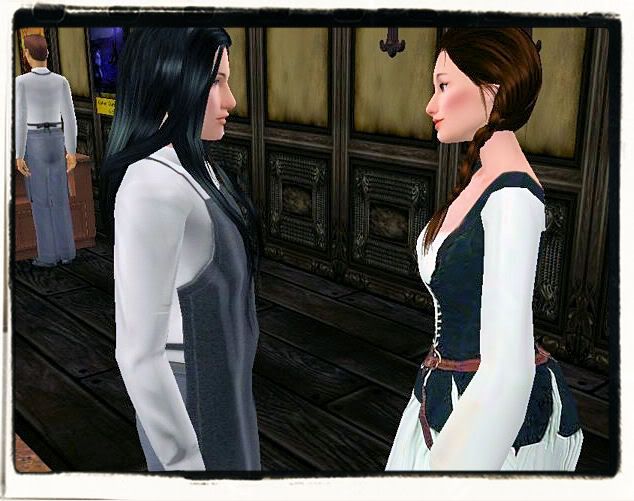 3. Isa arrived at a local nightclub. She only made a quick glance as she walked through the front room. I suppose she didnt see anyone she liked :P She walked straight toward the bar in the back and i saw this charming guy. I proceeded to have them talk. All seems well.
4. Isa learns the young bartenders name is Alec. She also finds out he has an obsession with ghosts and just cant stop talking about them.
5. The began talking about Law and its safe to say by her face that neither of them like it hehe.
By the time Isa left the nightclub she and Alec were friends. This may be it. I really do hope this works out.
1. Isa arrived home and their world being what it is, well it was still after 11 am at her home even though it was dark when she left the club. Well anyway Isa called up Alec to invite him over.
2. Poor Isa is so nervous about having Alec over to her home.
3.Her nervs seemed to disappear once he arrived. She shared a little gossip about a local townie and it seemed to make Alec giggle like a little girl.
4.Isa and Alec enjoyed an afternoon fun and soon became good friends. This is going well.
5.i figured it was time to move forward with their relationship and try out some romantic interaction. Alec took it well.
It took all afternoon and into the evening hours before they had fallen in love
6. It really hit Alec hard when he realized he loved Isa.
7. Isadora asked Alec to move in. I had my fingers crossed with this one. He accepted! He also brought in 10,00 Simoleons! I had given Alec a makeover that long hair had to go.
8. With his new makeover Alec felt confident so he went out to Isa and proposed. Isa said yes!
It was nearing midnight and i decided not to wait and went ahead and married them in a private ceremony.
By the time it was over It was a little after midnight and i stopped to build onto their home adding an upstairs and 3 bedrooms. I even had enough for the most expensive bed!
Isa and Alec went upstairs for their first woohoo. After the diving under the covers ad the sparks, there came the chime. Now the legacy really begins!
After this i lost count of the days buti didnt manage to keep the photos in order.
1.Isa and her bump.
2.One afternoon after Isa had gained just enough cooking skills i had her prepare one of the fish that was stored. She didnt burn it!!! I was proud of Isa.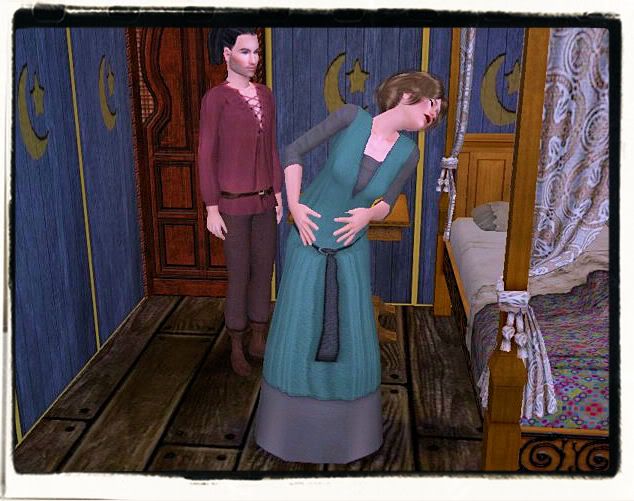 3. Alec and Isa were enjoying time together. Isa stopped mid convo and began screaming. Alec remained calm the entire time.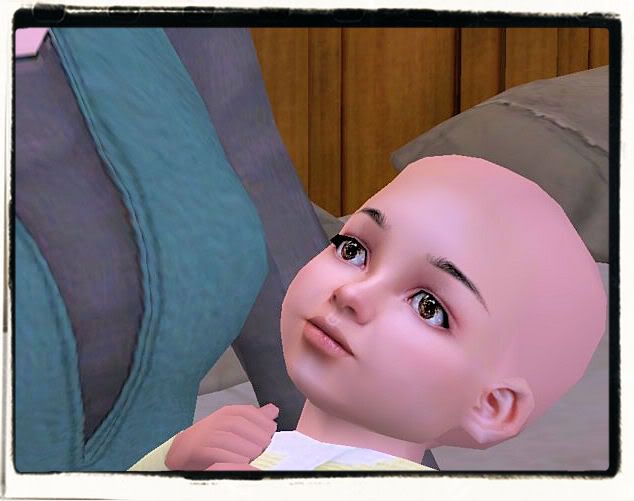 4.They welcomed a baby girl into the family. her name is Victoriana Bellecouer. She has her mothers eyes and skintone, and Alecs black hair.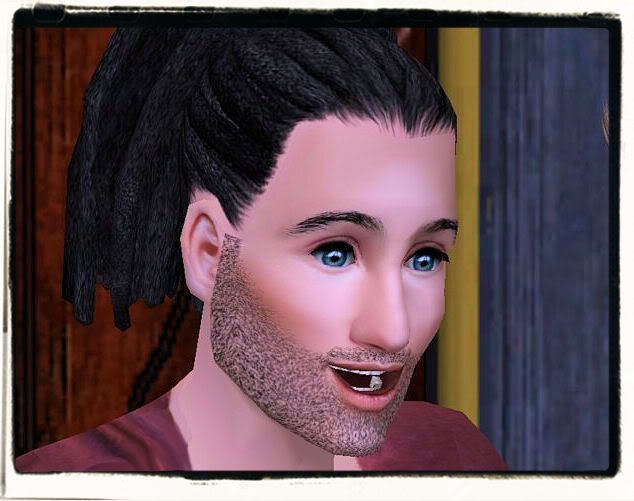 5. Alec was proud.
6. This was just to cute not to share.
That afternoon after the new baby was born Alec went to work leaving Isa to care for the little girl. Most of the time Isa was outside in her garden. She really likes her garden :p
7. That evening some surprising events took place. Alec and Isa went upstairs for some casual woohoo ( Acr) I looked up to see Isa heart farting over a townie while she was in bed with Alec and they were about to woohoo!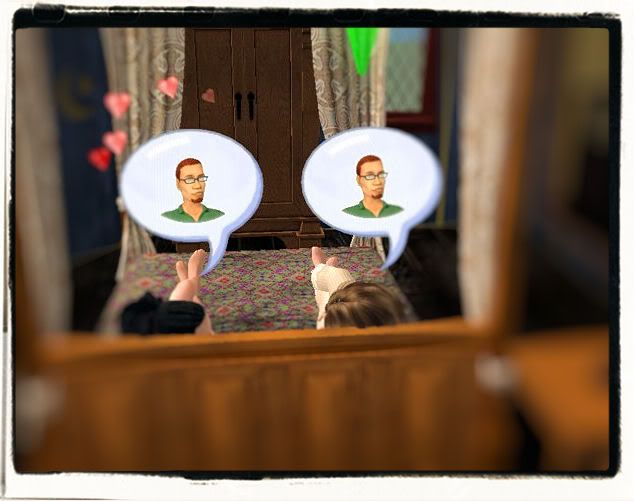 8. Even more shocking.... upon resuming the game Alec decided to do the same thing!!! WTF is going on here!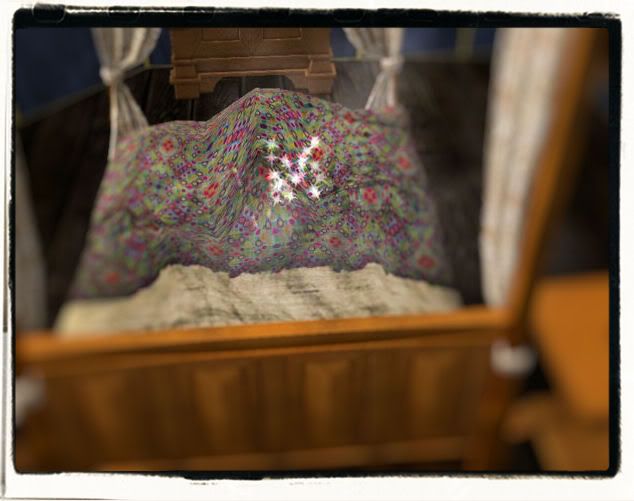 9. A dive under the covers, some sparks and fireworks.........and the chimes!!!.... What have you two done!!! You just had a baby!!
Isa enjoying her garden.
This is all for now. Im trying to decide if i should start a second Legacy. Is so im thinking of having the non heir marry into the other legacy family. hmmm something to think about.